GME communication and entertainment products has two great new products that boaties will love to hear about, and if your quick they come with a bonus emergency torch.
The GME GX700 VHF Marine Radio is a compact communications safety device with innovative installation options. The GX700 is the ideal communication tool for your boating lifestyle whether you're sailing in-land waters, or heading offshore. RRP $249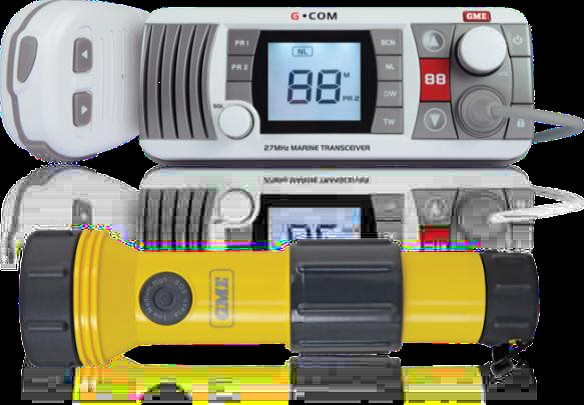 The GX400 is a versatile marine communication tool featuring both 27MHz Marine Band and 27MHz Citizen Band transceivers in one unit. Built tough to withstand some of the harshest environments in the world, the GX400 is equally at home at sea or on land. RRP $179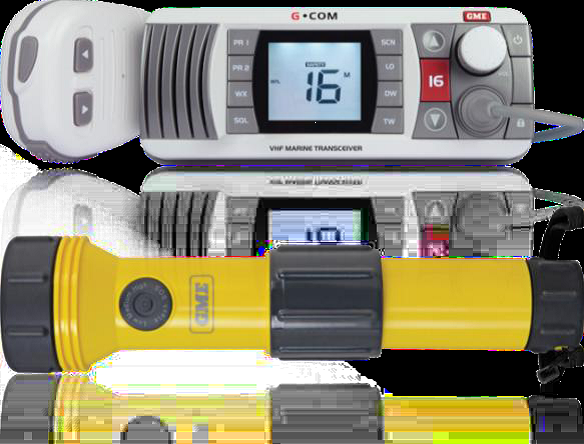 ET80 and ET100 Emergency Torch
Constructed from high visibility yellow polycarbonate, the ET80 and ET100 are near indestructible, buoyant, waterproof, multi-function LED torches' with a unique 'Twist to Charge' functionality. A USB cable (included and stored within the torch body itself) can also charge the torch or other USB devices. The ET100 comes with a can opener which doubles as a knife, a compass, a whistle, a signal mirror (heliograph). A metal bottle opener is also moulded into the base of the torch (both models).
Contact your local dealer for availability of the bonus free Emergency Torch that comes with the GX 400 or GX 700 purchase as stocks won't last long.
Also www.gme.net.au for more information on all their fantastic Aussie made marine, boating, 4wd and Camping products.